SALES
Our domestic sales teams are specialists in aiming to provide you with a range of new and second hand containers suitable for your individual or business requirements.
Our own repair, modification team is flexible and can act on short notice. We keep stock of both new and used containers for instant delivery to all major cities/locations.
INTEREST FREE PURCHASE!!!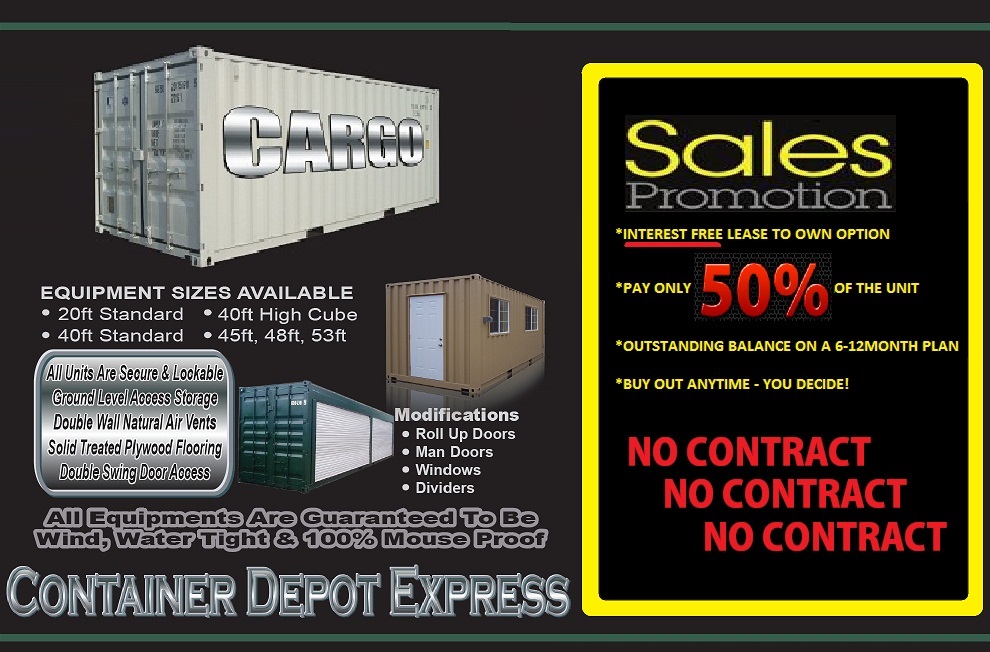 RENTALS
Container Depot Express provides monthly rentals on 20ft & 40ft standard units, for those who need our equipment for short or long term use, with the option to purchase our container at any given time.


TRANSPORT
Our company provides 2 types of delivery:
Our storage container units are delivered to our customer on a tilt truck, where customer will not need any heavy equipment on site to help our driver to unload the container. All that we ask is that our customer is to have enough room for our driver to manoeuvre on site, so our driver could have a quick delivery in and out.
Flat-Bed truck system, customer would need to have heavy equipment on site to off load the containers.


EXPORT
All of Container Depot Express used equipment is in good order, cargo worthy; they are guaranteed wind and water tight. Should you need your unit certified to send it over sea, our equipment can easily pass inspection. We are able to provide our customers the service to have the sea container certified at our yard and have it readily available for shipping.


Frequently Asked Questions:

Are shipping containers wind and watertight?
Yes, 100% guaranteed wind and watertight.
- They are made for transporting goods across oceans
- Equipped with heavy duty rubber door seals
- Treated Plywood / Hardwood floors

Are shipping containers affected by condensation?
If condensation or sweating was a design problem with steel containers, no one would ever ship anything in them.

How to avoid condensation-free Storage?
- Create an air gap underneath the container.
- Raise the container several inches off the ground using wood blocks under each corner.
- Check vents are clear and operational.
- Check for leaks / check door seals.
- Make sure the contents are dry when loading and load on days with low humidity.

Do shipping containers require maintenance?
- Shipping containers require very little maintenance.

Do I need planning permission (permits) for a shipping container?
- Shipping containers are generally categorised as temporary relocatable buildings and for many applications they do not need planning permission, such as in a industrial commercial area.
However if they are to be placed in a sensitive (neighborhood) area or are to be in location long-term,
then planning permission may be required.
- It's best to check up with your city before placing an order.
​
How do I get my shipping container delivered?
- Our units are delivered to you on a tilt truck,
you won't need any heavy equipment on site to help the driver unload the container.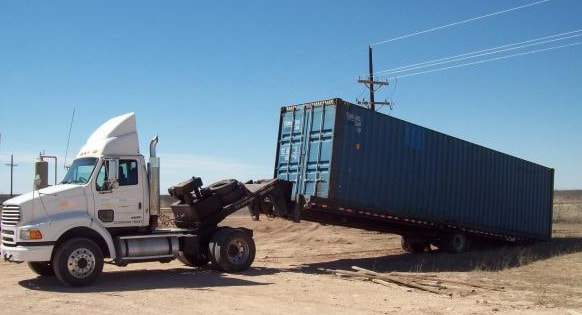 What is the best surface for positioning a shipping container?
- We usually recommend our customers to place 2 rail road ties,
one on each end of the container, two 2 x 4s or on sets blocks.
- How sea containers are designed, it is only the 4 corners that is touching the ground.
- Make sure where you plan to park the unit is leveled,
have any of the following previously described items on site, our driver will know what to do with it.
- It is most important that the surface is level so that the container doors open and close correctly.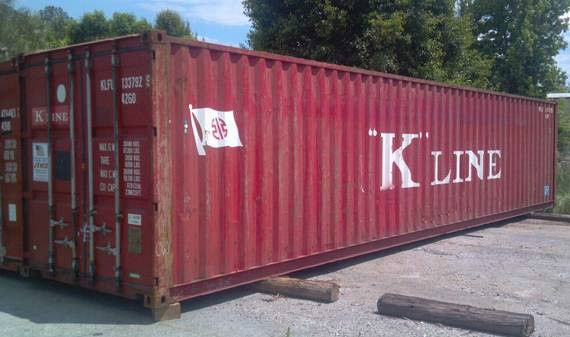 Do you modify shipping containers?
- Yes we do
- Roll up doors, Man Doors, Windows, Dividers, Skylights, Paint, etc.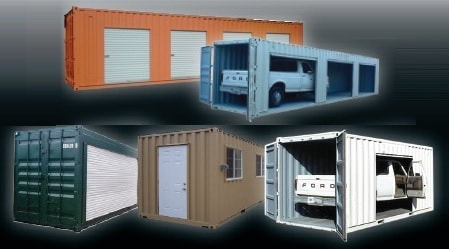 Which direction can the shipping container doors be placed on the truck?​
We can have the container doors face the front or back of truck.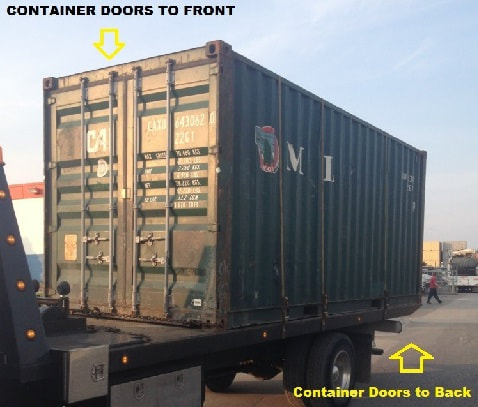 LOCATIONS